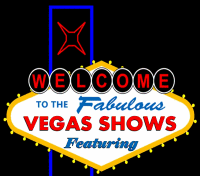 "Vegas In The South"


​ A Charleston SC based, energetic powerhouse tribute show consisting of 10 singers/performers and multi-talented musicians. This Show features both male and female lead vocals.Their blend of rich harmonies and superb musical talent, with a full band sound puts Vegas In The South at the forefront of musical acts.

The success of Vegas In The South is attributed to Ray Fischer, producer and Headliner. He's one of the most accomplished and recognized Elvis tribute artists in the country, in this"Vegas years" recreation of the Artist of the Century, Elvis Presley. The Vegas Show Band, an energetic powerhouse band, provides the electrifying music that sets the stage for a true replica of Elvis Presley's Las Vegas Show. Kevin Campbell, band Leader and lead guitarist, has played on stage with many renowned country artists such as, Trace Atkins, Charlie Daniels, Johnny Paycheck and The Bellamy Brothers, just to name a few ..Kevin has also shared the spotlight with Elvis' own guitar player, Mr.James Burton on the Grand Ole Opry stage!.... He has put together an unbelievable talented team of musicians ..Eric Wieters keys/vocals, Paul Gainey bass guitar/vocals and Will Phetterplace drums/vocals....
​Joining the headliner Ray Fischer onstage is international tribute artists Ronnie Allen as Mr Kenny Rogers, Terri Adams Downer as Dolly Parton, Gerry English as Willie Nelson, Gil Downer as Garth Brooks and Gary Campbell as Elvis' right hand and confidant Mr. Charlie Hodge. Their STUNNINGLY SIMILAR APPEARANCES TO THE LEGENDS THEY PORTRAY is uncanny!!!! This is a true Vegas Style Show, state-of-the-art lighting and sound combined with authentic costumes and unbelievable vocals and music... We offer a little country from the legends that made it great, followed by one of The best Elvis shows you have seen since , well,The King Himself......
​ If you're in need of a high energy Show combined with a superlative music that will satisfy the tastes of all of your guests, then look no further. Fischer and the group have taken "Vegas in the South" the Show, on the road and they would like to say to all the supporters and fans a Big .....
​
​Thank you,
​Thank you very much!!!!

​​